This retreat event is virtual! Anyone, anywhere can sign up! If you've ever wondered about Kimberbell retreats, give this one a try in the comfort of your own home. You'll receive a kit and other perks just as you would at an in-person event. And we've lowered the price too.

Discover a Winter Wonderland, Kimberbell's wintertime two-day machine embroidery event! Create a Winter Cardinal Ornament from felt and dimensional foam, then leap into the season with a Dream Skate Felt Stocking. Stitch a Dear Santa Bench Buddy for a special North Pole delivery, and anticipate Christmas with our dazzling December Days Advent Calendar! Projects feature elegant whites, golds, crimsons, and creams, all mad in 6x10 and 5x7 hoops with additional sizes available. From shiny Embroidery Leather to twinkling fairy lights, Kimberbell's Winter Wonderland is filled with magic and memories!

BONUS: Just for attending, you'll receive 20% off all Kimberbell products, this weekend only!

**There will be a small shipping fee to get the kit, stabilizer, thread, and a goodie to you before the event if you are non-local. You will receive an e-invoice. Thank you for your understanding.

Download Supply List here (coming soon)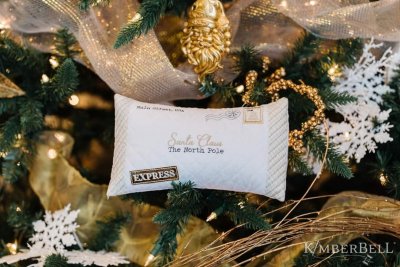 Testimonials from participants in other Quilting Mayhem Kimberbell virtual events:

Alice H: This has been a fabulous day. I feel like we are all together. I've taken other virtual classes and this was excellent. …hope to take more classes with you. Thanks, Lori. You are a Fantastic teacher. I have learned so many things.
Veronica M: This was a great class. I appreciate how helpful you have been. It is always fun and you are a fabulous teacher. I am looking forward to doing more of these virtual classes.
Karen J: I love these projects and it's been such a fun class. You've done a great job and I'll definitely consider doing more with you.
Diane: Lori, you are always such a great KB teacher!
Rachel E: I had a great time this weekend and look forward to creating at the next one. Learn something new each time. You have also made staying at home a lot more fun.
Barbara P: You have done an amazing job for this event.
Kim E: This has been so much fun to spend our weekend together.
Victoria S: Thank you, Lori, for all you do to make this possible.