Update: This is a virtual class.

Join DeeAnn in exploring a new technique each month with your Bernina Software V8. We will focus on expanding your digitizing skills. The techniques range from lessons on Artwork Canvas to Multi-Hooping, Quilter, Cross Stitch, and more. This is a great way to get to know your Bernina Software V8.

The Club will be lecture/demo format. Handouts, files, and class link will be sent approximately 2-3 days before class. Please be sure we have your correct email address.


September 2: Weird & Wonderful
In this class we will explore Stars and Spirals, Morphing Tools, Spiral Text and more.





September 9: Applique Options
We will use Applique and Advanced Applique tools in the software to create machine embroidery applique designs.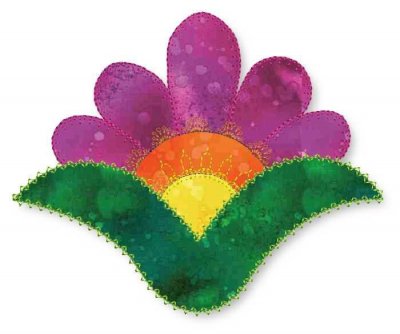 September 16: Mixed Media

With the inclusion of CorelDRAW in our software, we have lots of opportunity to mix pictures with stitching. Let's investigate some of these combination possibilities.






October – Cross Stitch
Cross stitch doesn't have to be by hand! Learn how fun and easy it can be to create cross stitch designs with your software.

November – Manual Digitizing 101
Sometimes it takes a manual touch to get exactly the look you want for your designs. Learn the manual digitizing tools in this informative session.

December – PhotoStitch
PhotoStitch turns your photographs into embroidery creations! In a few clicks, you'll be building beautiful designs.